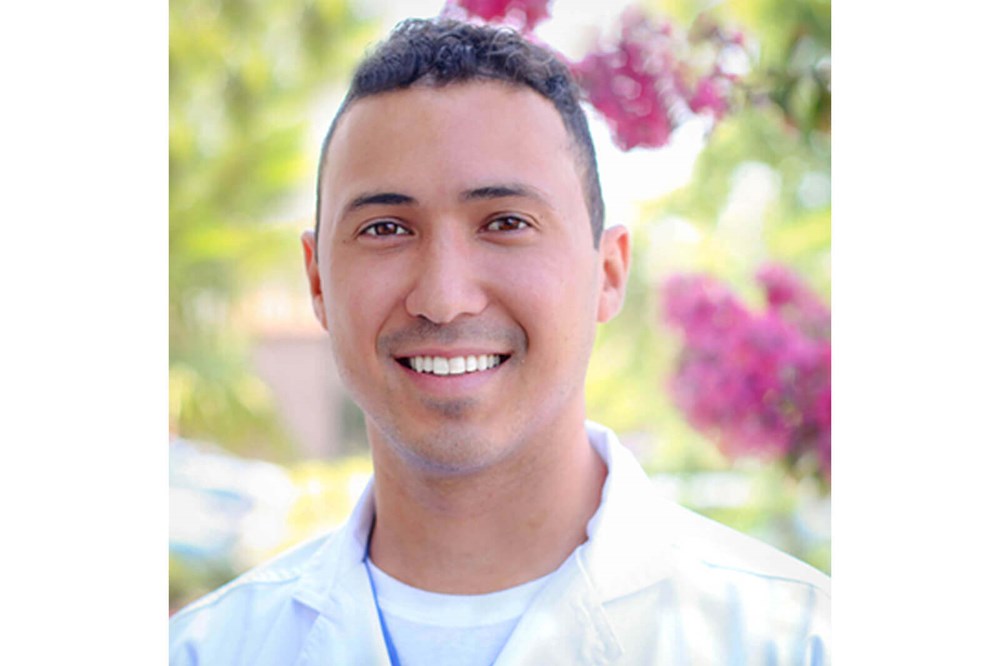 Dr. Marty believes in patient-centered healthcare. Patient-centered healthcare means that Dr. Marty always puts his patients first and that he tailors plans based on the unique needs and desires of each individual. When it comes to his technique, Dr. Marty is a meticulous dentist who strives to empower his patients and provide the highest quality oral healthcare possible. He cares tremendously for his patients, and they greatly appreciate his ability to reduce their severe dental anxieties. Also, Dr. Marty works hard to serve his community and has worked closely with veterans who suffer from depression, severe dementia, anxiety, PTSD, and other medical conditions.
Specialties and Expertise
Dr. Marty is a passionate and multi-skilled dentist who provides the best care and comfort for his patients. To help improve his patients' smiles, he can perform a wide variety of procedures, such as fillings, cleanings, exams, periodontal care, root canal therapies, and develop complex treatment plans. For cosmetic and restorative dental concerns, he can help perform endodontics, surgical exodontia, periodontal surgery, implant placement and restoration, removable prosthodontics, and comprehensive treatment planning. He can also help administer general anesthesia.
Dr. Marty received his bachelor's degree from the University of California, San Diego. After graduating, he attended the University of California, San Francisco School of Dentistry and he completed his residency with the VA Northern California Healthcare System. While working on his doctor of dental surgery (D.D.S.) degree, he completed an internship with the Asian Health Services Community Dental Clinic, which broadened his experience with the pediatric and geriatric population. During school and while in the military, he received several impressive awards, including:
Certificate of Special Congressional Recognition from the US Navy for his volunteer service with the USNS Mercy Dental Department
ADA Certificate for International Volunteer Service for helping improve oral health awareness in underserved communities
Mary & Milton Gabbs Scholarship Award, UCSF, which is given to a graduating student who exhibits exemplary ethics, professionalism, meaning morality, spirituality, and intelligence
To stay on top of the latest industry knowledge and treatment techniques, Dr. Marty participates in continuing education courses and works on special externships with the VA McClellan Outpatient Clinic and VA Martinez Outpatient Clinic. He is also a public health advocate and attends training courses and conferences.
Dr. Marty is proud to be a member of the following groups and societies:
Academy of Osseointegration
San Francisco Dental Society
Academy of General Dentistry
American Dental Association
California Dental Association
When he's not at work, you can usually find Dr. Marty catching a few waves. In fact, he has surfed just about every spot along the Pacific Coast Highway! His love of the ocean boils down to his three-word personal mantra:
Surfing is life.
Not only is he a skilled dentist, but in 2009, Dr. Marty was the National Collegiate Surfing Champion and he served as captain of the UCSD surfing team.
In addition to his love of the ocean, Dr. Marty recently married the love of his life, Morgan! On the weekends, they love exploring the area and finding the best tacos and donuts in the San Diego area.
In between his busy schedule and personal life, Dr. Marty is also an avid volunteer. Dr. Marty has volunteered with many organizations, including managing a student-run free dental clinic with the University of California, San Diego and volunteering with the USNS Mercy Naval Hospital Ship.
Reviews
"I have been in need of a new dentist for quite some time now and when I started noticing some sensitivity in on my bottom right molar, I knew it was time to do some research. After weeks of researching I decided to go check out Dental Express. I had not seen a dentist in 4 years, so I was a little nervous. That all went away as as soon as I walked in the building. The staff was amazing! Everyone was super friendly and informative. They made me feel right at home, then Dr. Marty comes and greets me and all my anxiety went away. He was so cool and a true professional. I had to a cracked filling that caused a small cavity to pop up and Dr. Marty took great care of me. His staff was on point and Dr. Marty made me relaxed through the whole procedure. I highly recommend Dr. Marty to anyone. Im stoked I finally found a legit dentist!!"
N.C.
Yelp
"I'm a critic when it comes to my dental care as I was a dental tech for 8 years, so I know the procedures. This office and its treatment and customer service is honestly the best I ever had. Dr. Marty and Teresa are the best. I will never go anywhere else and wish I would have known about them sooner.. They extracted my tooth and made me feel comfortable the whole time... Wish I could give 10 starts!!!!"
J.B.
Yelp
"Myself along with many others have had the unpleasant experience with the dentist at some point in their life. Unfortunately for me, I've had numerous which has cause a great fear of even the simplest of visits. All that changed when I became a patient at dental express. Beginning to end, the staff was fantastic, but the real MVP is Dr. Marty! I could not have asked for a better person to put all my anxieties at ease. It's because of him and his awesome treatment that I've referred numerous friends in hopes they will feel the same way I do. I know now that any visit will have me leaving with a smile."
T.C.
Yelp
"I've had some bad experiences with dental treatment & it created a big fear for me. So, I did my research, and stumbled upon Dental Express.  I managed to get myself there and keep my appointment, and I am so glad I did. Being at the dentist for the first time is 10 years, and I was very comfortable & welcomed. Dr. Martin told me about the work needed, and after everyone left the room I had a panic attack & started crying. He later came back and asked if I wanted to do a deep cleaning while being there, & noticed I was upset and told me not to worry about it and to do it a later time. I knew right then that I found my place! This place is all you can really ask for. Nice & friendly people!"
E.R.
Yelp
"This is by far the best dental office I've been to!  Everyone here is extremely nice and welcoming and the place is very clean!  They have taken great care of myself and my daughter.  Dr.  Marty is the best dentist I have ever had.  I am so happy I've found them and look forward to continuing mine and my daughter's dental care here!"
A.P.
Yelp
Related Posts