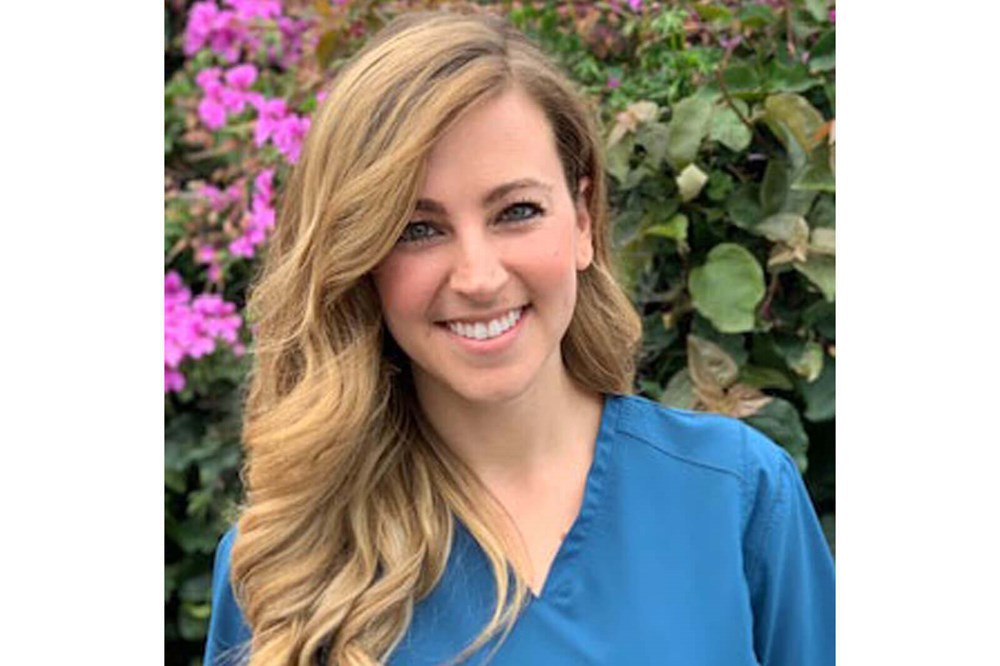 Dr. Danielle considers herself lucky to have a career where she can help people feel better about themselves. Her top priority is improving the oral health of her patients by providing the highest quality dental care possible and making sure they feel comfortable and cared for during the entire process. To do this, she takes the time to thoroughly answer patients' questions and listen to their concerns, provides helpful education about treatment options, and uses her experience and knowledge to restore patients' smiles. She also loves helping pediatric patients feel comfortable and relaxed throughout their treatments.
Dr. Danielle can perform a variety of general, restorative, and cosmetic dental procedures for adults and children. When it comes to complex oral procedures, she is extremely knowledgeable and experienced at performing implants, fillings, root canal therapies, and teeth extractions. She is also very skilled at periodontal treatments, such as scaling and root planing or deep cleanings for the gums. For overall dental health, Dr. Danielle can help patients with a variety of preventive care treatments to eliminate superficial buildup, like plaque, tartar, and stains.
After receiving a bachelor's degree in chemistry from the University of San Diego, Dr. Danielle completed her doctor of dental surgery (D.D.S.) at the University of Texas Health Science Center School of Dentistry at Houston. At the University of Texas, Dr. Danielle graduated at the top of her class! Following her graduation, she attended several rotations to help give her a deep understanding of patients' needs and dental procedures. She completed rotations at:
Ben Taub County Hospital
UT Health School of Dentistry
Sharpstown Health Center
Texas Children's Hospital
During her rotations, she learned how to assess complex medical cases, like traumatic injuries, perform implants and extractions, provide comprehensive care to community clinics, and work with pediatric patients.
Also, Dr. Danielle believes in giving back to her community. Recently, she volunteered with UTSD Annual Give Kids A Smile. AT UTSD, she provided dental care and preventive education for pediatric patients in underserved communities.
Dr. Danielle is proud to participate in the following organizations:
Omicron Kappa Upsilon National Dental Honor Society
Phi Beta Kappa, Phi Chapter
Texas Association of Women Dentists, Philanthropy Officer
Dental Anesthesia Club for Students, Vice President
American Student Dental Association
Psi Omega Dental Fraternity
Dr. Danielle lives in Point Loma with her husband and loves being a part of the community. Their favorite pastime is walking through the neighborhood with their adorable golden retriever, Finley. They love taking Finley to the beach, watching the seals at Fisherman's Wharf, and visiting their favorite local restaurants.
Reviews
"Absolutely the best dentist to go to if dentists scare the heck out of you. My girlfriend suffers from terrible anxiety. I brought her in to get a tooth pulled, which would make anyone anxious. She was trembling from the start. Dr. Danielle, Malik, and the whole staff were extremely patient and comforting. It took 4 hours for my girlfriend to calm down and compose herself for the procedure, and not once was she ever pressured nor rushed. The actual procedure took about 20 minutes and was a success. I cannot thank everyone at Dental Express for their thoughtfulness and sincerity. So, for anyone with fears or anxiety of the dentist, this is the place for you. Thanks again Dr. Danielle, Malik, and staff. My girlfriend had a gas!"
M.H.
Yelp
"Thank you Dental express for a wonderful experience. Every one was genuinely kind. Ed the hygienist was gentle and very kind. Dr. Petal was informative and a genuine Personality. Danielle was sweet and great. From the minute I walk the warmth in heart was amazing. Thank you. To every one See you all again Valerie"
V.A.
Yelp
"After some Googling and asking around for suggestions, I took a chance with Dental Express because of Dr. Patel's great reviews. After about 5 visits already since October, I am very happy with my experiences so far. My hygienist Ed, Danielle, Dr. Patel, of course, and every staff member who has helped me have been great! Come here if you appreciate excellent customer service and just a great atmosphere.  My deep cleaning, tooth extractions, and root canal has been nothing but a smooth process so if that doesn't convince you, what will?"
P.D.
Yelp
"This is the first dental office that I actually enjoy visiting. Dr. Danielle is an exceptional dentist very friendly and caring. The work that she does is top notch. The office is clean, relaxing and the chairs are extremely comfortable. The staff are friendly and fun to talk with. They have a separate area for kids and I love the train that travels around."
P.W.
Google
"I've been looking for a new dentist that takes Denti-Cal sence Western Dental had terrible service. I gave Western too many chances what incompetence! I went to Dental Express Point Loma as a new patient this afternoon. This may sound cheesy, but first impressions do make the difference. I say this because from walking into the office and being greeted by friendly staff members they know how to treat people.Dental Express Point Loma is very nice. Their lobby is gorgeous/very fancy. This place is a good size. I love the train theme. The actual mini train goes the entire building which was very entertaining. In fact the exam rooms are shaped like passenger rooms on the train.Now, the staff at the front are so warm and welcoming. Even with a mask on you could tell they're smiling. Check-in was fast especially with the ipads. I got there at 2:40 for a 3:00 appointment and was in the exam room by 2:48. My hygienist /x-ray tech was very good she took her time. Dr. Danielle was running a bit behind, but she's awesome.I found my new dental home."
J.M.
Yelp