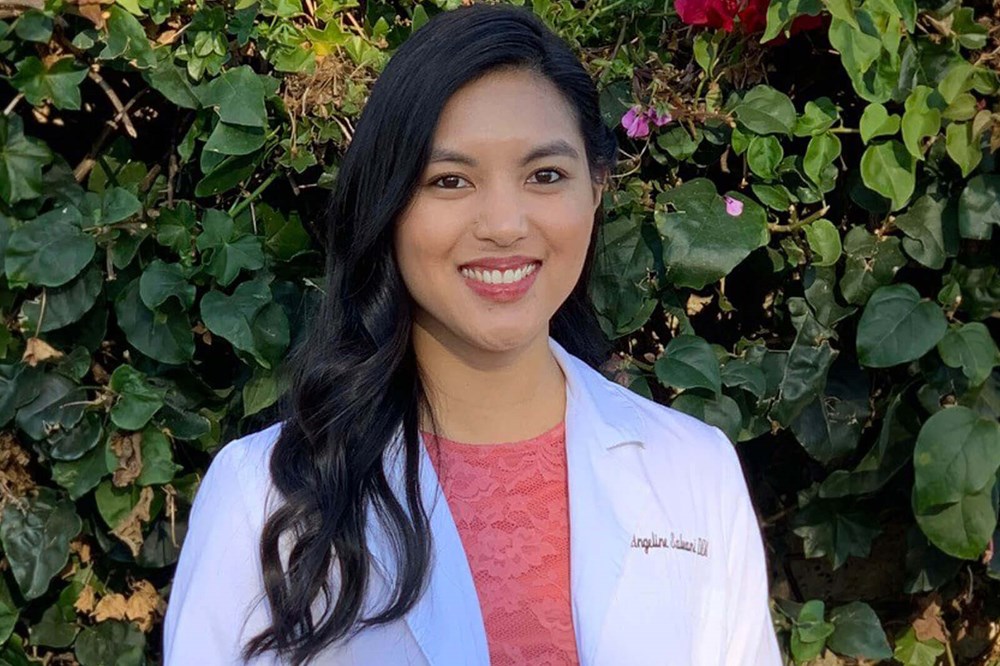 Dr. Angeline grew up in San Diego, CA and is proud to call Southern California "home." After finishing high school, she moved up to the Bay Area to attend the University of California in Berkeley where she received her Bachelor of Arts degree in integrative biology. Driven by a passion to help others, she decided to pursue dental school and was accepted into the University of California San Francisco School of Dentistry. True to her San Diego roots, she made her way back to Southern California after completing her studies and is grateful to once again be close to her family. Dr. Angeline is now a talented cosmetic and general dentist and proud to be a member of the leading team of practitioners at Dental Express in Point Loma.
Specialties and Expertise
Committed to providing excellence in general dentistry, Dr. Angeline is exceptionally skilled in a wide range of procedures, from cosmetic dental restorations to pediatric care and emergency dental services. She uses the latest in advanced technologies and techniques, including CAD/CAM technology, to ensure procedural accuracy and maximize treatment results for her patients. Dr. Angeline offers dental care for individuals of all ages, including those with complex needs, and is also proficient in performing pulpotomies, root canals, and tooth extractions.
Dr. Angeline excelled throughout her four years of doctorate education at the University of San Francisco School of Dentistry and graduated with her doctor of dental surgery degree. Following graduation, she completed a one-year residency program in Advanced Education in General Dentistry at Asian Health Services in Oakland, CA, further strengthening her clinical skills and practice expertise.
After completing her doctorate education, Dr. Angeline moved back to the East Bay where she worked as an associate general dentist in private practice while continuing to pursue her passion for providing treatment for the underserved community at Asian Health Services. She hopes to collaborate with other dental teams to treat other impoverished populations in the future.
Helping those with limited access to dental care is something Dr. Angeline holds close to her heart. She feels privileged and honored to have completed international humanitarian mission trips to both Jamaica and Baja California to provide prophylactic and restorative dental care to adults and children in an effort to ensure their urgent dental needs were met.
Dr. Angeline is extremely passionate about helping her patients achieve optimal oral health that supports a healthy lifestyle. When she is not serving the smiles of her patients, Dr. Angeline enjoys hiking, camping, and engaging in her favorite guilty pleasure — Zumba class!
Schedule a visit with Dr. Angeline today!
Related Posts