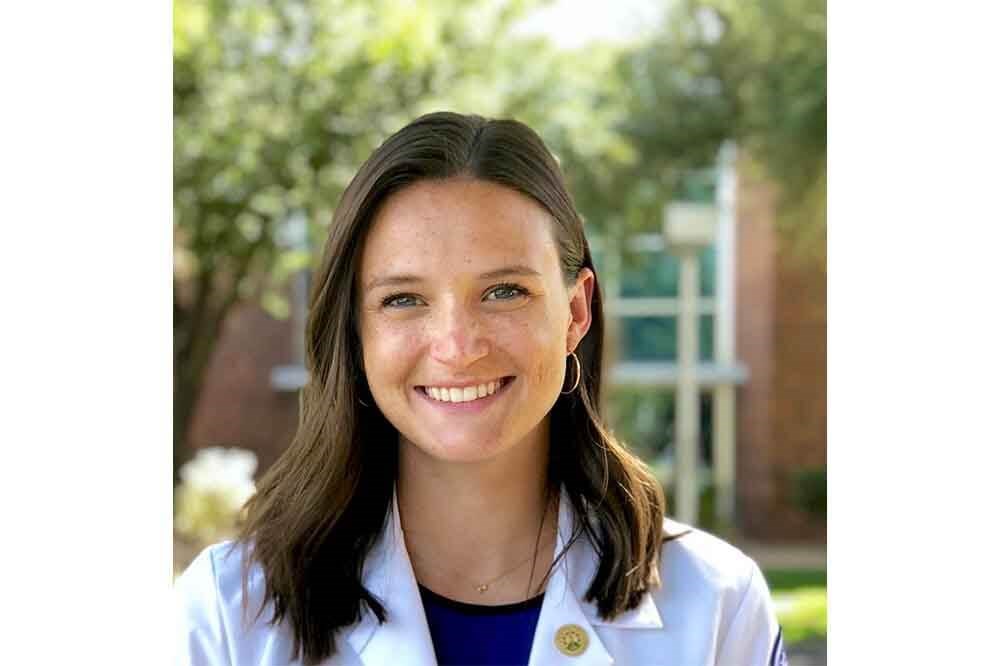 Dr. AJ Hansen was born and raised in CA (Napa Valley), and enjoys all aspects of general dentistry and the variety of procedures for family dentistry from kids to adults --especially esthetic cases. She also has a passion for helping others and giving back to the community and those in limited access to dental care (she has been to Samoa, Peru, and Ecuador on dental mission trips, and volunteered at Give Kids a Smile and Mission of Mercy). Dr. Hansen wanted to be a dentist at a young age and enjoys that dentistry provides a mix of science and artistry.
Dr. Hansen received her Undergraduate Bachelor's Degree in Biology at San Diego State University (and fell in love with the city and always wanted to settle down in San Diego after dental school). After receiving her Undergraduate, she went Dental School at Midwestern University College of Dental Medicine and earned her DMD degree.
Dr. Hansen enjoys beach days, exploring San Diego, visiting new restaurants and enjoys horseback riding during free time.
Reviews
"I was recently seen by Dr. Marabeh for a tooth that another dentist told me needed major work and most likely couldn't be saved. Not only did Dr Marabeh save my tooth, but his excellent work relieved me of my constant pain. He and his staff were very friendly, welcoming and professional. Dr Marabeh explained thoroughly the treatment plan that I needed and I was very impressed by his thoughtfulness regarding how to get he most work done with my dental benefits . I am looking forward to finishing my dental work w Dr Marabeh."
S.A.
Yelp
"I am so glad I found Dental Express! I was going back n forth between choosing several dentist.....and wasn't sure what dentist to choose to remove my wisdom teeth. ...and not to mention I was in major pain every night! It was horrible! From the moment i spoke with Jenna on the telephone she put me right at ease and was very friendly and had an availability right away! At check in Karina helped ease my mind regarding the procedure as well as the doctor assuring me that I was receiving treatment from the best!  And I didnt have to wait very long! I love it! Dr Ashmore was very warm and it took a few second and the wisdom tooth was out! This really is Dental Express!   I would highly recommend them and I rarely write reviews on yelp! Best part is no more pain!"
A.S.
Yelp
"I just recently moved here from Chicago and was in desperate need to find a dentist for an emergency tooth extraction. Glad I found this place!! I haven't been to a dentist in awhile because of a bad experience with my old dentist but I had to go in with major tooth pain. The place was clean, staff was nice, and the doctor was very informative. I was able to get an appointment same day! I was nervous that I wasn't getting IV and that I'd be awake the whole time but she made it so comfortable and pain free!! I can't believe it! My recovery has been good so far no pain or swelling. I have one more wisdom tooth left to get done and I'm not nervous at all to go back to get it removed! I highly recommend this place!"
T.E.
Yelp
"I have MAJOR dental phobia. I avoid going to the dentist even though I know better. Recent tooth pain forced me to make a dental visit. I chose Dental Express because of the convenient location and available appointment times. I couldn't be happier with my experience at Dental Express. Starting with making the appointment on the phone, they are very courteous and professional. Check in was quick and friendly. Ruben, the dental assistant is amazing. He made me comfortable and kept me laughing. Dr. Mike was nice and gentle. He explained everything and couldn't have been nicer.  I wasn't on the schedule for a cleaning but they fit me in while I was there and the hygienist, Bethany was awesome and took such good care of me. I'm so happy with the entire staff and my experience at Dental Express."
J.D.
Yelp
"Dr. Casey is the BEST DENTIST ever!!I am so glad I was able to see him when I had some major dental concerns. He took the time to explain to me my problem, my OPTIONS & what could be done to fix it, how the process worked, and what to expect afterwards. He even had his office call to check on me to see how I was doing, a few days after procedure. I would recommend Dr. Casey to all my family and friends. He's not only a great Dentist- but a CARING Dentist as well, and THAT makes ALL THE difference!"
P.D.
Google
Related Posts